Pet Ramp Products: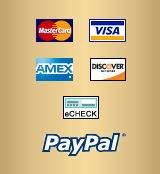 PawSteps Pet Ramp Talk
---
"I have two senor dogs who are used to sleeping with me in my bed. Six months ago my male, 11 year old Shihi-tzu, developed arthritis and injured his hip. He could no longer jump up to sleep with me and would wake me up in the middle of the night, every single night, whimpering to be helped up. I was just recuperating from an injury myself and could not help him up and I could not sleep at night. That's when I bought Pawsteps dog ramp. I thought that it would be very difficult to train two senior dogs to use the ramp but to my surprise they learned to use it immediately. No more sleepless nights for me! Thank you PAWSTEPS!"

Dr. Monica
Animal Communicator, http://www.petcommunicator.com
Author of, What Your Animals Tell Me
---
"Thank you for sending us another great PawSteps pet ramp for our beloved dachshund Bailie. She is a dachshund who has some pretty severe back issues; her breed is quite prone to disk problems. The PawSteps pet ramp we use for our bed room has really helped stop her from jumping which so damaging to her back. Jumping is one of the major causes for disk disease in canines which often requires surgery. Bailie continually tries to jump from the sofa as well; our vet advised us to stop her from jumping entirely. She has to stop jumping or she will end up needing surgery (she has 12 calcified disks already) which means anyone of them could go.. Since we love the first pet ramp we ordered for our bed, we decided to order another one for our couch as well! When ever we call, PawSteps is helpful and provides service in expediting our orders. Thanks for making such a wonderful product to help have our doggie's back!
Dianne Lancaster
---
"I just wanted to take a moment to let you know that the PawSteps dog ramp has been a huge success! Miss Bean figured it out right away and zips up and down with absolutely no problems. I'm certainly glad I've been able to make her life easier and more enjoyable. Thanks!"
M. E. Raymond
---
"Got your product in today & Cullen loves it already!

If you ever need a product endorsement, let me know. Yours was the only dog ramp I could find that was tall enough for my bed. Thanks!"
Ashley
---
"We have an older cat with diabetes who is losing strength in her back legs. Our vet recommended your product. I am looking forward to receiving the cat ramp."
Tracie
---
Just to let you know that our little Pomeranian, "Poopzee" uses your unique pet step everyday to go onto and off our very high bed. There is no way that she could do this without her PawSteps pet ramp. She took to it as soon as we put it up without hesitation. Thanks for making such a terrific and useful pet product. He's wishin' you good luck in your marketing program."
Ben Shipin
---
Hi, I am very happy with the PawSteps dog ramp, thrilled actually. Hanna (German-Shepard) can climb into the car with great ease, she just scoots right up her dog step and looks back at me with a smile! Buddy, likes the dog ramp too, although being younger, he tries to tell me he doesn't need it. Anyways, thanks again for the great product."
Cheryl Eickiff
---
"I just want to say how terrific your product is. This is my third set of pet ramps. I'm happy to see that it was in the Solutions Catalogue. It should be in more catalogues because I don't think that people realize how much better this is than other products that are just pet steps. I originally found your product because one morning our shit-zu, Dolly, could not walk when I out her down one morning. She just rolled over and layed there. It was one of the worst days of my wife's and my life. After bringing her to the vet, we were told that she probably had jumped on or off the bed and strained a disc. After a few days and some anti-inflammatories, she was fine, So fine that the vet did not even feel an MRI was necessary. We knew she could never not try to get in bed with us. That's when I went on the internet and found your dog ramp. I even told our vet about it and gave him your web site, name and phone number for any other canine patients with a similar problem or for any small dogs with a predisposition to leg and back problems."
Dr. Santo Trufolo
---
Thought you would like to see your customer, "Kelly." The dog ramp is wonderful and even helps me with my carpal tunnel from lifting him so much. Thanks!"
Dee Dee - Kings Grey
---
I have a 5-month Doxie and she is very small. She now thinks she is really hot stuff because she can now get on the bed by herself and on the couch with our dog ramps. Thank you from me and especially from "Tayi".
Ramona
---
PawSteps, Inc. • 132 N. Las Posas Rd, Ste A • San Marcos, CA 92069
Phone: 877-472-9783 • Fax: 858-554-0397
Copyright 2007-2019